The time has come that I must give up what I hold dear. Unemployment has made me give up quite a few expensive possessions that I much rather have not given up due to financial issues, some stuff I'll never be able to get back. Anyways I'm selling my whole computer for $600. You pay shipping to lower 48.
Intel Core i5 750 @ 4ghz
2x2GB Kingston HyperX T1 2000mhz
Gigabyte P55 UD3R latest bios as of today
eVGA GTX 465 per-oced stable at 825 core
Creative X-Fi Xtreme Music
G.Skill 64GB SSD + 160GB Seagate SATA2 HDD
1000w Thermaltake Toughpower PSU
Customized NZXT Beta Rev1
Custom water loop:
D-tek Fusion V2
Danger-Den pump
Swiftech Micro-res
Swiftech 120.2 copper rad
Dual Noctua 120mm fans
Windows 7 x64 Ultimate
Additional programs installed by request. My personal stuff will be wiped and formatted with fresh install.
There are very little games I have troubles with maxing out. Only one that stands out really is Metro2033 with AA. I was going to try and keep this same setup for a while longer till Ivy Bridge but the time has come to part ways and get off the PC for a while till my life gets back on track.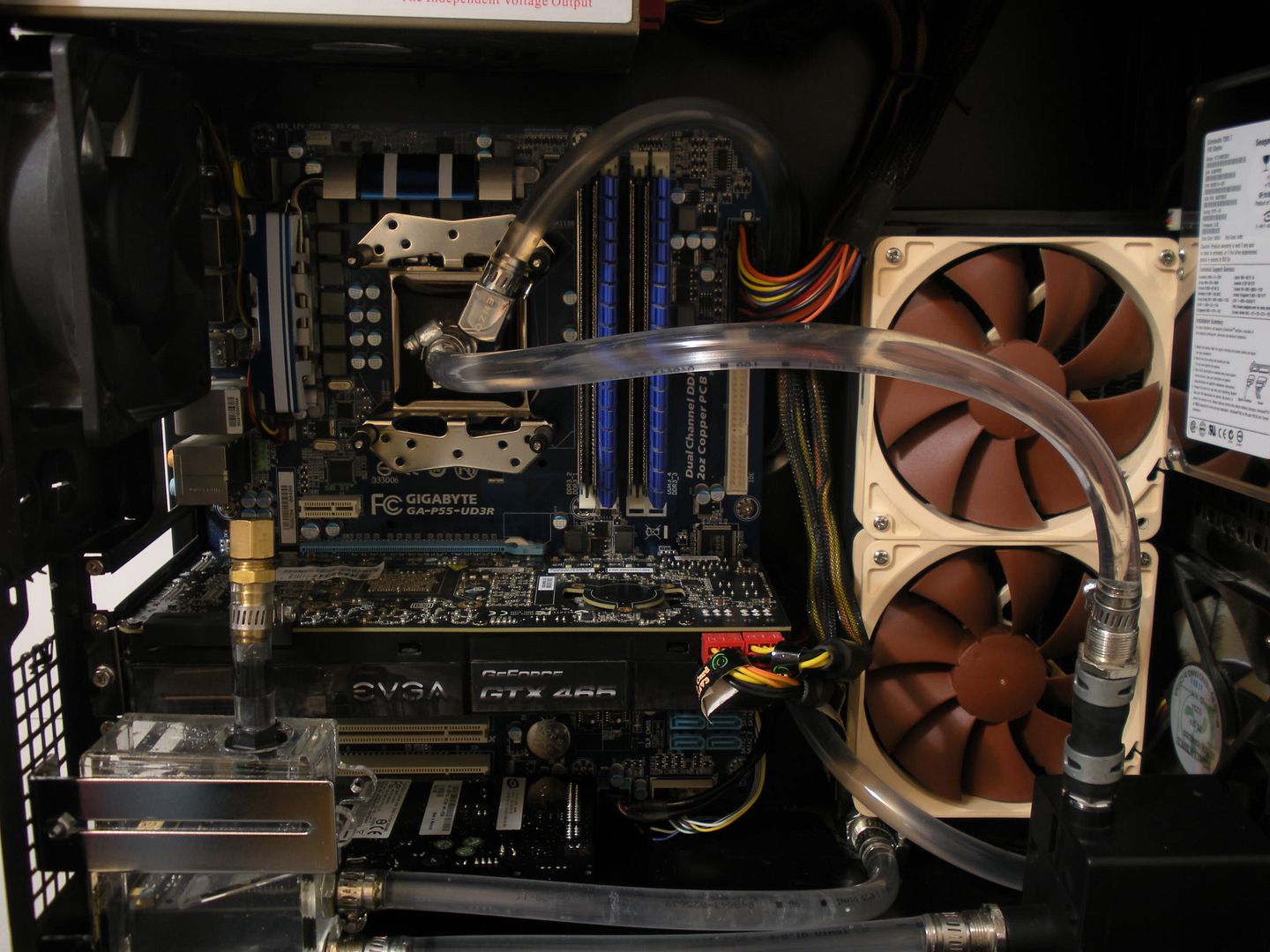 Additional pics or information by request.