Initially started this over here
http://www.bjorn3d.c...ead.php?t=32519
because of never having worked with a XFX mobo and thought I might need help. Boy was I right and still do!!
But this is for the mechanicals anyway......
This is giving my first completed 'puter new life, which the wife doesn't know about or would approve. Even though is was built for her.
Specs are:
Case:
Customized old generic "pakman" case
PSU:
Tt TR2 600W**
Mobo:
MDA72P7509 AM2+/AM2
NVIDIA nForce
750a SLI
CPU
:
PI X3 8750BE
HSF:
Zalman CNPS9700-NT
GPU:
XFX
GTS 250 512
Memory:
G. Skill F2-8500CL5D-2GBPK
Here are a couple of pix of the old build: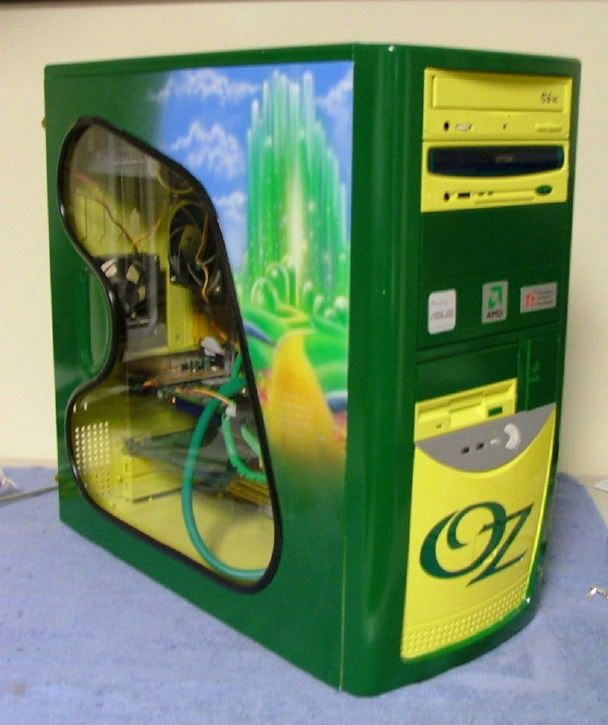 I'll end this with some better shots when it is "finished"
I spent most of the weekend trying to figure out the bios issues I'm having with the 750a, without much luck!! SO off to do some mechanicals……….
The original build had always concerned me about the lack of cooling/airflow. Starting with remedying the front cooling issue I attached the front bezel with much in trepidation. After all if I mess it up, not only will it be obvious that I doing a clandestine build but ruined the case she likes.
First thing was to enlarge the cooling holes at the bottom of the bezel. Having a major cranial infarction right now and can't remember the drill sizes. Anyway tape it off and marked the holes so as not to screw up the pattern. Using the top row as the start, I went form the first to the last marking every second hole and also did the third row. For the middle row of holes I offset one hole. Used these for the larger holes and then opened the balance with a slightly larger bit than the stock holes. This opened them up as the stock hole seem to taper and had been filled with my heavy handed paint job. To keep the bezel from moving too much I kinda sorta did a jig……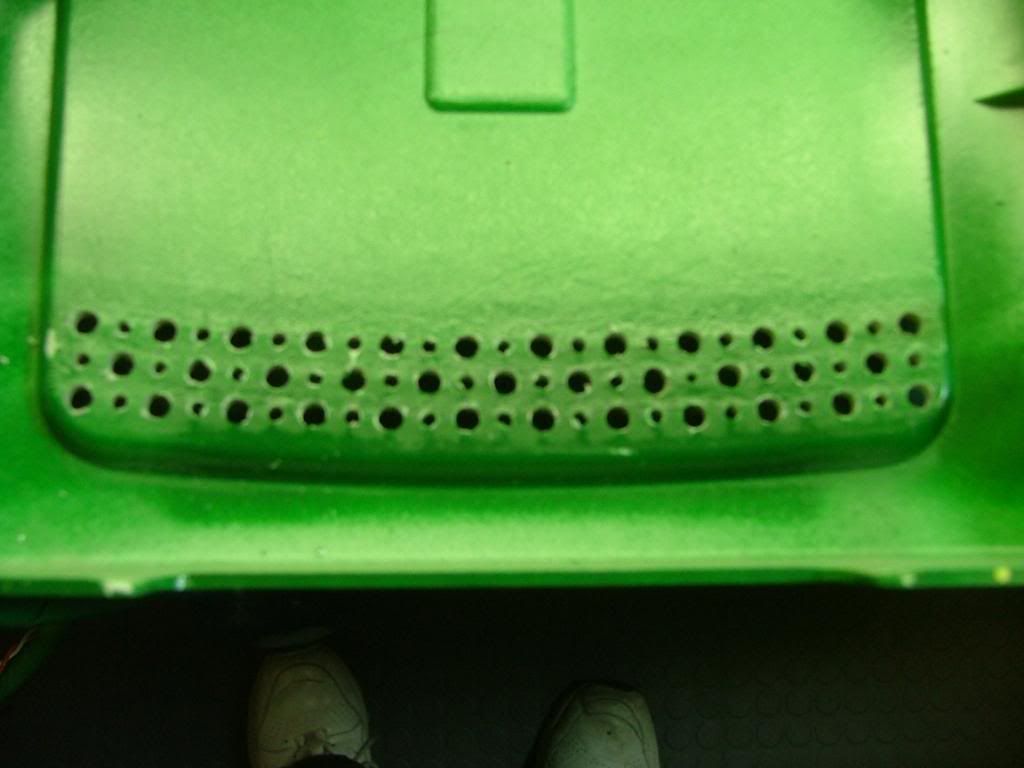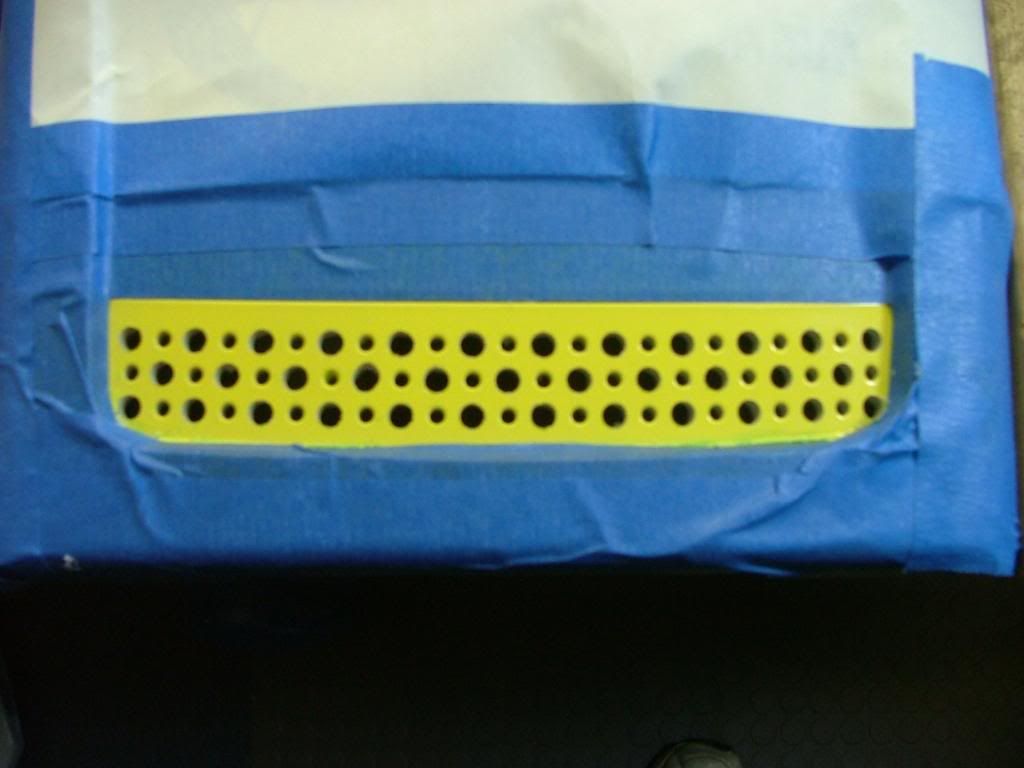 Still not happy with the amount of "openings" I tried to figure what else could be done. Then I noticed that on the bottom of the bezel was an elongated cutout and went hummmmmm. Decided to see how much I could mess up and do something similar on each side. Need to miss the mounting extrusions, and have it high enough to take advantage of the 120mm fan. So marked it off, cut with the coping saw and then used a file to try and smooth it out. At that I wasn't too successful.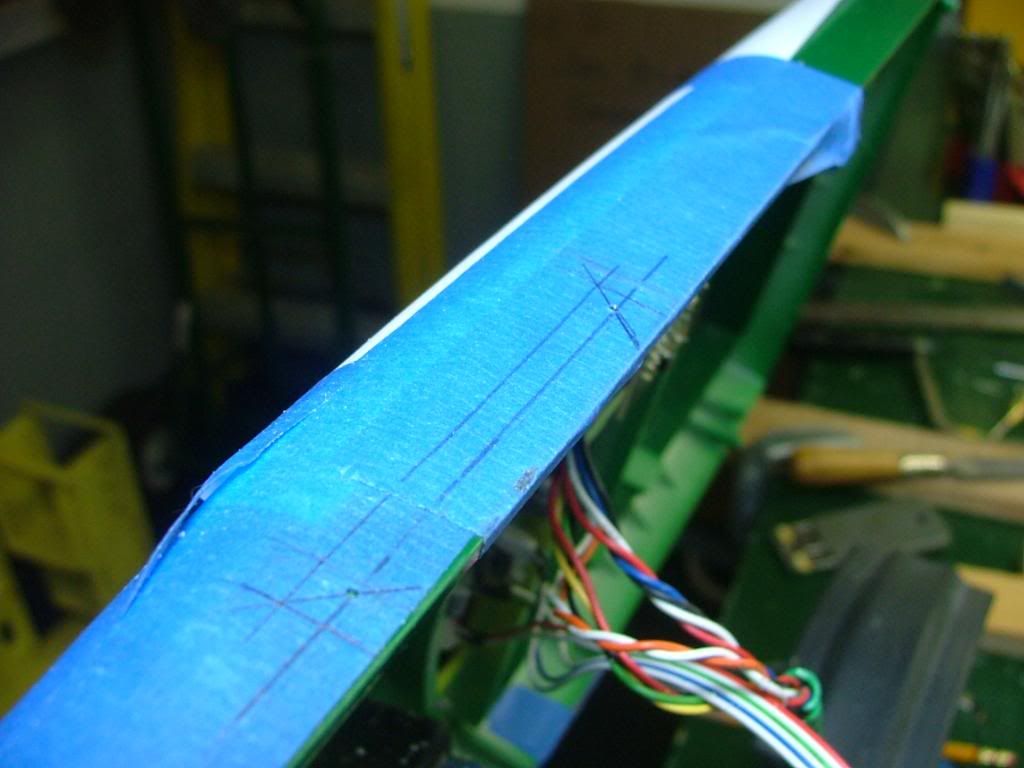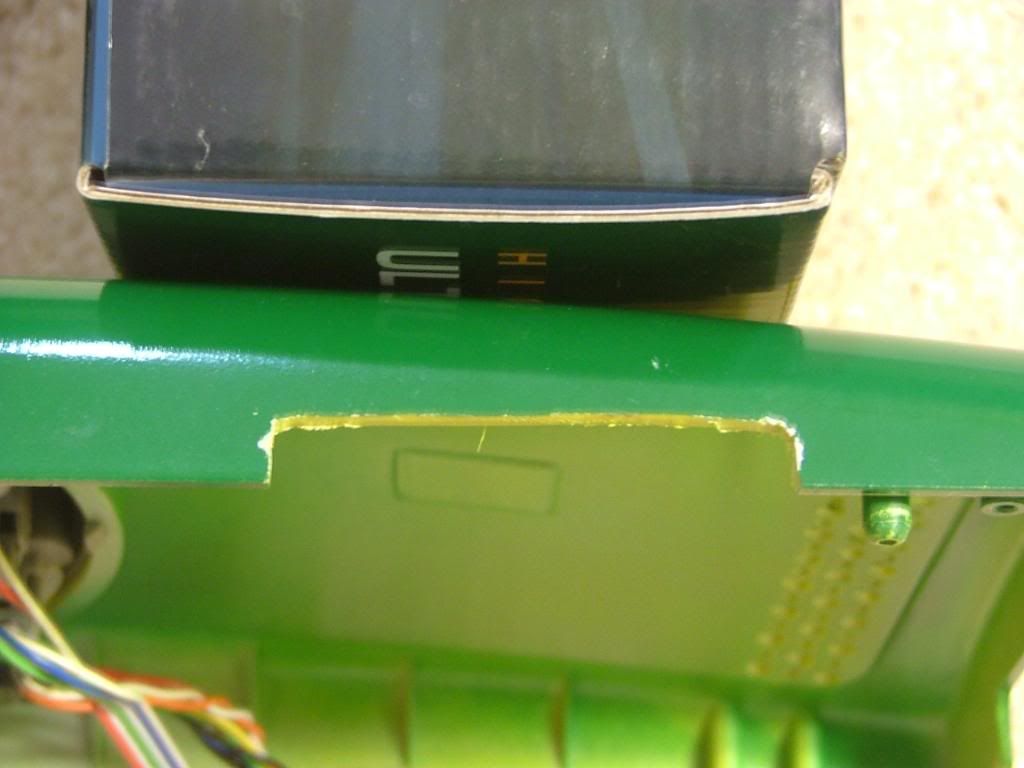 Edited by jedihobbit, 16 March 2010 - 01:27 AM.