The Holidays are upon us, and Bjorn3D is here to help you decide which gifts to give to your tech-savvy friends and relatives. Or to yourself, of course.
Introduction
---
Many cultures practice gift-giving at the beginning of Winter.  We at Bjorn3D are a multi-cultural lot, so we pooled together our various backgrounds, faiths, and heritages to come up with practical (and a few less than practical) gift suggestions that should satisfy any of your tech-savvy friends and relatives this Holiday season.  And if your gift-giving extends to yourself, all the better!  Here are our suggestions, grouped by staff member.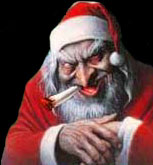 Bryan's Bounty
---
Rio Cali 256MB MP3 Player – I need a sports MP3 player that can withstand some pretty heavy abuse (sweat, rain, pounding from long runs) and is expandable. There are several to choose from and all have their pros and cons. The Cali seems to either work wonderfully for people, or it dies shortly after the 90-day warranty expires. That's why I'm asking Santa for a refurbished one with an extended warranty. Hopefully its previous owner found all the bugs and defects for me!

 

 

Exile Cycles "THE Chopper" – This one is pure fantasy because I'll never in a million years own it. Unless, of course, Santa is real and I've been a very good boy this year (there's a greater possibility of the first case than the second). Exile Cycles builds custom motorcycles in California (you may have seen them on Discovery's "Great Biker Build Off"). THE Chopper can be bought as a complete kit, which totally appeals to my love of working with my hands and my total inexperience with metal fabrication. I love its spare looks and can think of nothing more I'd rather do than suddenly come into money, quit my job, build my own chopper, and let it sit in my garage because there's no freakin' way my wife is going to let me have a bike accident and leave her behind with 7 kids!

XG Dragon Case This case from MGE doesn't offer anything new or fundamentally different from its competitors, but it does have a very pronounced dragon theme. The large, LED-lighted front panel dragon symbol is very cool, in my opinion. Plus, I collect things dragon-related so this would be a worthy addition to my holiday loot.

Jasc Paint Shop Pro 9 – The affordable alternative to Photoshop has a brand new update that includes new features for working with photos, art, and graphics, plus it offers new productivity aids. It has the tools that pros need, but is accessible enough for beginners. All for a price that's a fraction of Photoshop's!

Lord Of The Rings: Battle For Middle-Earth – This new RTS from EA promises cinematic-quality graphics and massive battles. LOTR fans looking for a movie fix this Christmas will be denied, but gamers disappointed in EA's previous LOTR action games may get what they're looking for this time. The game isn't on my list, but it's on the top of my son's and is pre-ordered – just in time for Santa!

Richard Burns Rally – Richard Burns Rally is a new rallying sim from Warthog and SCi Games. Richard Burns is a former champion in the World Rally Championship series, currently recovering from a brain tumor. While he convalesces, we get a fantastic rally game that is probably the most realistic rallying simulation to date. This is not Colin McRae Rally or any other arcade racers, practice and skill are required to master the cars and terrain. Graphics are good, not great, but the physics and sensation of speed are what make this game so good. Even complete newbies will have fun sliding the cars around, so don't let the mastery curve intimidate you. If you like rallying or racing rims, get this game! Note: Richard Burns Rally was not distributed in America, but it can be purchased at some online vendors, including Amazon.com.

Saitek Gamer's Keyboard – Toss out your old generic keyboard and get this cool new accessory from Saitek. It has a unique design, adjustable back lighting, wrist rest, and a programmable "command pad". The command pad is movable for left- or right-handed gamers and adds "9 Easy-access buttons, Shift buttons provide up to 27 programmable commands". And did I mention it looks really cool?

ShowShfter – One of the recurring themes in our lists is the Home Theater PC (HTPC). The latest Windows Media Center Edition looks like a great option for new PC's, but what if you've built your HTPC from spare parts and already have a copy of XP? I bought myself an early Christmas present for my HTPC, ShowShifter. ShowShifter software gives you "TV and Pause TV, Music Jukebox, Digital Television, CD Player, Digital Video Recorder, Digital Picture Viewer, DVD Player, Electronic Program Guide, Remote Control, and Home Network support." It's also affordable and, unlike most other HTPC software I tried, easy to use and reliable. It works flawlessly with my ATi Radeon and Remote Wonder, giving them both functionality that ATi's own Multimedia Center grossly lacks.

Scott's Sack of Stuff

---
Maxtor DiamondMax 10 250GB SATA HD – I have these drives and they are being used in my new nForce4 system. They are almost as fast as WD Raptors, but you get a lot more storage for your money. The 16MB CACHE Buffer helps make these drives rock.


AMD Athlon 64 CPU's – AMD has been giving Intel a major headache for the last year with these CPU's. Even though consumers don't even have a 64bit OS yet, the new processors have really done well for AMD. I have a FX-51 in one of my nForce3 systems and have a FX-55 being put in my nForce4 system.


Viewsonic VP201b – WOW! is all I can say. I do not have one of these, but did get to play with one at the BFG LAN Party this year. A 20″ LCD with 16ms response time at a price in the $800 range is awesome. Santa can bring me one if he wants!!


Ryan's Roundup

---
Half-Life 2 – Best game ever in my opinion. Valve brings gameplay to a whole new level with their sequel to one of the most popular computer games of all time. From the captivating story to the awesome physics tricks, this is one game not to be passed up.


AOpen A600 case – From the moment I laid eyes on this case, I was in love. Who doesn't love the look of a clean aluminum case? Add to that the fact that it weighs next to nothing and is tool-less, and you have my case of the year.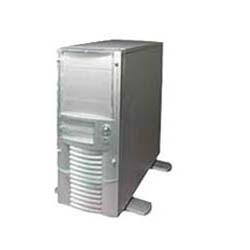 Ultra X-Connect 500-watt PSU – Too many cables in a case can lead to not only an ugly rat's nest, but can also disrupt proper cooling of your case. The X-Connect takes all the unwanted cables away from your power supply, and lets YOU choose what power connections you want.

Athlon 64 Processors – With 64-bit operating systems and applications for the average user coming up quickly, AMD has already enabled many users to prepare for this technology advancement. Outperforming the competition in many categories, the Athlon 64 gets my vote for processor of the year.


Shane's Swag

---
Sony SDM-P234B Black 23" LCD Monitor – At $1600+, it's expensive for sure, but it's a badass 16ms widescreen (1920×1200) monitor that would rock for gaming. I've used a 21.3″ LCD before and that was awesome, so I can only imagine how great this would be. Someone hand me a napkin so I can clean up my drool…


AMD Athlon 64 FX-55 – 2.6GHz Processor – Who doesn't want this processor, right? I think at least 95% of gamers do, but there are some still staying dedicated to the Intel camp. Gaming doesn't get any better than with this speed demon though, so I'd love for Santa to drop it in my stocking. Match it up with a new nForce4 mobo, and it would really be smoking.


Samsung HL-P5674W 56″ DLP Projection TV – I'm currently rebuilding my HTPC (home theater PC), and this would REALLY take it to a whole new level. This thing is huge and beautiful. I would love to play games or watch my anime collection on this lovely beast!

Creative Labs Sound Blaster Audigy 4 Pro – I've been using onboard sound for a couple years now and am realizing more and more how dumb that is. I typically go for the best so that's why I'm leaning towards Creative's overpriced solution for sound. I'm still trying to find the Audigy 3, though.
BMW M3 – I've been drooling over the M3 and M5 for years, and I'm sure many of you have too. I don't know how to drive a stick, but I'd learn real quickly if I could get my hands on this beautiful example of fine German engineering…. Actually, I'll just add the Sequential Manual Gearbox option. Santa, I'll take Phoenix Yellow Metallic, the Premium Package, the 19″ M Double spoke wheels, SMG and the moon roof.


A-Tech 4000 EX Heatsink Case (HTPC case) – A-Tech offers a very classy and custom alternative to the other HTPC cases on the market. I enjoy having the finer things in life, and this case would qualify as that considering it starts at over $450. I've requested a review sample, but they don't offer them since they are so expensive and made custom for each customer. For now, I'll just have to keep it in my dreams and on my wish list. But hey, if you'd like to see it reviewed by yours truly, then by all means, let the A-Tech team know.

VoodooPC m:50 Laptop in Orange – I've been wanting a light and portable laptop for a couple years now so I can take light gaming and my writing with me anywhere I go. Many ultra portable laptops don't include an optical drive (except via an external docking base of some sort), but the m:50, with its sexy carbon fiber shell, does include a slim DVD-ROM/CD-RW drive. Plus, it weighs just over 3 pounds! I would, of course, max it out and make it cost closer to $3,000. The 12″ screen is a little small but easy to get over once you see how portable this beauty is.

Rafal's Roundup

---
Steelpad S&S Mousing Surface – The Steelpad S&S is a great mouse pad with large mousing surface and ultra-flat design. It's durable, performs very well and can be had for around $39.95.


Half-Life 2 – This title doesn't need an introduction. Valve's jaw-dropping sequel is finally out and everyone is enjoying this great game. Graphics, physics and AI are simply top notch. Gameplay-wise, if you liked the original Half-Life, you'll just love Half-Life 2.

PowerColor X800 PRO Limited Assassin Edition – If you are in the market for a kick-ass video card upgrade, you should definitely consider X800 PRO. PowerColor X800 PRO Limited Assassin Edition includes cool shwag such as a carrying LAN bag and, best of all, provides for great overclockability!  If you are in the market for a kick-ass video card upgrade, you should definitely consider the X800 PRO.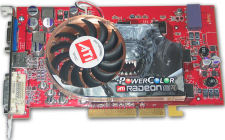 Logitech Cordless Desktop LX 501 – Got HTPC? The LX 501 is a perfect budget solution for your PC or home theater entertainment system. It's slick, functional and well built. With ergonomic design and good wireless range, you will enjoy this great product from Logitech.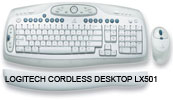 Casper's Cache

---
AMD FX-55 Processor – It's an FX processor….nuff said! This is on my Christmas list.


Logitech Z-5500 5.1 Speaker System – I just bought these as an early Christmas present for myself. Over 500W of power to melt your face off. Did I mention built-in DTS, THX, and Dolby Digital Surround decoding in the control module?! Oh yeah, and a 10″ subwoofer that will shake your ceiling apart is always pretty cool in a speaker system.


Dell 2001FP 20.1″ LCD monitor – For the best bang for your buck you can't go wrong with this LCD from Dell. 1600×1200 native resolution, 16ms response, and when you can catch it on sale for around $600…..this is a can't miss monitor.


Half-Life 2 – Best game ever made! Yes, many have complained about Steam and its invasive and irritating problems, but get through those little bumps and you will enjoy this game as much as I have. Amazing physics engine, graphics that make you go "Whoa" like Keanu, and a whole new type of gameplay with the gravity gun……trust me, you won't be disappointed.

Any DVD-Rom drive….just pick one – Welcome to 2004, people! If you haven't purchased one yet, you have run out of reasons to put it off. DVD is the current choice for optical storage in large amounts and it won't be going anywhere for a while. Movies, games, and software are starting to pop up everywhere on DVD, not 5-6 CDs like they used to.


Robert's Rankings

---
Half-Life 2 – This one is at the top of my Christmas list! After playing around with HL2 on friends' computers and reading the raving reviews, I'm still holding my breath waiting for my own copy. This game is a winner!

Silverstone Temjin TJ06 Case – My experience reviewing this case has me recommending it to everyone. I can't help it! The case's radical design was executed nearly flawlessly, and Silverstone's Wind Tunnel design (dual 120mm fans moving air into the case, over the CPU, and out) works very well. Highly recommended!

Matrix Orbital MX LCD Kits – Perfect for easily personalizing a PC or for radical modding projects, Matrix Orbital MX LCD kits offer a ton of expandibility and programmability. I've been playing around with one, and it truly has me impressed!


Pepper Pad – Sporting a speedy Intel XScale processor with 256mb of RAM and a 20GB hard disk, the Pepper Pad is powered by the Linux operating system. After toying around with this baby at a technology expo, I have to have one! It is more than fast: it features full wireless support (802.11b+g, IR, and Bluetooth), USB 1.1, a gaming D-pad, and *GASP* a gorgeous 8.4 inch SVGA TFT LCD touchscreen!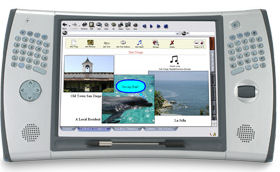 Dodge Magnum RT – With plenty of horsepower, fearsome looks, and a mean sound, I drool every time I drive by my local Dodge dealer. The Magnum might be a station wagon, but it ain't an ordinary one!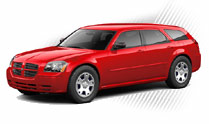 Chad's Checklist

---
AMD Athlon 64 FX-55 – It's simple. If you want the best processor for gaming, get this bad boy, and you'll have a merry Christmas indeed. I'd sure love to have it and an nForce4-based motherboard to go with it.


Asus GeForce 6800 Ultra V9999ULTRA Deluxe Video Card – It may not be too easy to find this card somewhere, but if money was no object, this powerhouse would be at the top of my short list. One of my Christmas wishes is that Asus sends me one to review (yeah, that'll happen).


Sony SDM-P234B Black 23" LCD Monitor (Budget Alternative: Dell 2001FP 20.1″ LCD) – Ever since I got the Dell 2001FP at work, I've been wanting one for home! It's a sweet LCD that looks good in every way and comes with a USB hub! But, if I could have my way, I'd want some more screen real estate, and the Sony SDM-P234B would give it to me. And, from what I've read and heard, both of these displays work great for gaming, which is, of course, a requirement.



Half-Life 2 – To me, this game is right up there with the best gaming experiences I have ever had. Actually, I think I'd call it the best. Beautiful environments, cool physics, and the feeling that you're in a world created by George Orwell are only a few things that make this a great game that any fan of the original or first-person shooters in general should pick up.

Logitech MX1000 Mouse – This is one of the best, if not the best, mouse available today. It's cordless but you won't feel any delay, and the precision offered by the laser pointing device is widely regarded as excellent. I haven't bought a new mouse in a few years, but if I had to soon, this one would be in my shopping cart or on my Christmas wish list.


RCA Scenium HD61LPW163 61″ DLP Projection TV – This DLP HDTV comes loaded with an integrated HD tuner, Cable Card slot, TI's latest DLP light processing engine, a slim profile, HDMI, IEEE1394, and a built-in web browser that you can use while watching TV (split screen)! RCA even has a model (HD61THW263) in the Scenium line that is one third the depth of this already slim profile of 19.8″, but that model will cost you about three times as much with an MSRP of $9999. Needless to say, I want this HDTV and I want it bad!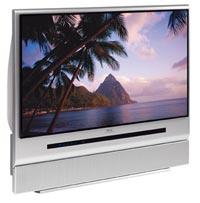 Björn's Bag O' Bling

---
1/ Halo 2
PC Gamers might argue that you cannot play a fps on a console but Halo and Halo 2 should have prooved that it's not only possible but even can work well. Hyped beyond beliefe it is nice to see that Halo 2 delivers. True, it might not be a revolution compared to Halo 1 but who cares when it is fun? The online experience also is one of the best I've encountered, on PC or console.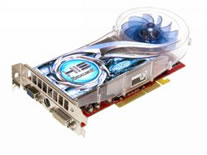 2/ HIS Radeon x800XT
This isn't youre average reference x800XT card. With its custom fan it is both cool and quiet while delivering blistering speeds. If you plan on getting a video card this christmas you should have this in mind.
3/ Mcubed T-Balancer
It doesn't happen often that a product impress me this much. Much more than a ordinary fan controller, the T-Balancer allows you to set up separate fan-speed curves for up to 4 separate fans. The temperatures are measured with separate digitalsensors that can be calibrated and you can add 4 more sensors as well as analog sensors and flow control sensors. Since it uses PWM (Pulse-Width-Modulation) it can slow down fans a lot more than other types of fan controls. In the end all that matters to me is that it managed to make my HTPC completely silent.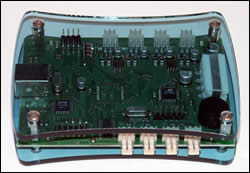 4/ Sony Ericsson S700i
I've had a lot of phones during the last few years, all Sony Ericsson. The T610 was cool, the Z600 the first clamshell phone I liked and the P900 a kickass PDA-like phone. However – the phone I have now beats them all – the Sony Ericsson S700i. In addition to being a good phone it has a lot of cool features. It can use MP3 files as phonesignals, it can play MP3 music from the memorystick memory card, it has built-in radio which actually works well, it has a kick-ass screen and it has a 1.2 MPixel camera. Now I actually can take quick photos of good quality even when I do not have my camera with me.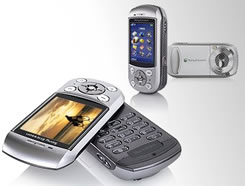 5/ Rome- Total War
In a time when tons of good games are released it isn't easy for a game to stay on my harddrive for a longer period. Rome – Total War however has managed to do just that. I always thought the earlier Total War games were a bit to complicated but in Rome – Total War they have finally found the right game balance. Get it now!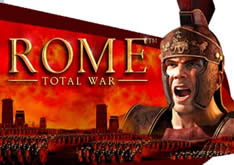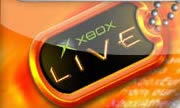 6/ Xbox Live
If you got a Xbox (and you really should have one) and some kind of broadband you really should treat yourselves to Xbox Live. With a modest yearly fee you get access to a network which works extremely well. Voicesupport in all games, support for downloadable contect, a gamertag that is used in everygame, firendslist which allows you to send invites to others, even with a voice-message, telling them to join you in a game even if theya re playing something completely different. There's tons of good Xbox Live games there and some of the new ones even include the new Xbox Live 3.0 features like built-in clan support. Xbox Live is going from strengh to strengh.
7/ Your own HTPC
2005 will quite possibly be the year of the HTPC. More and more special HTPC cases as well as software (MCE2005, Meedio, Mediaportal etc.) are coming out and it is easier than ever before to put together a machine that not only can record and show video but also can surf the web, show the weather, play arcade games through MAME and quite possible organzie and categorize your music-collection.

8/ Any huge TV
I just bought myself a 30″ LCD TV. Works great as a monitor for my HTPC as well as on the few digital channels we have. But what I really would want is a 40″ LCD TV or a good 50″ HDTV-prepared Plasma TV. It is time to throw out all those huge heavy TV's and go flat! Maybe if I sell my left kidney …..?