The Ultra 750W X2 Extreme delivers power, low noise and a mirror. That's right, I said a mirror. Ok, so it is a "titanium" case that, when you look at it, you can see yourself, a mirror. It is also completely modular down to the 24 pin power connector for the motherboard.
INTRODUCTION
During my time here at Bjorn3D it seems like many of the reviews we have done have been power supplies. As mentioned in another review 2007 was "The Year of the Power Supply". Either way, as long as manufacturers keep producing this level of quality, keep them coming. The Ultra 750W X2 Extreme delivers power, low noise and a mirror. That's right, I said a mirror. Ok, so it is a "titanium" case that, when you look at it, you can see yourself, a mirror. It is also completely modular down to the 24 pin power connector for the motherboard. Will this power supply have the power and efficiency a computer so requires? Let's find out.
The X2 Extreme has all the bells and whistles one would need to power and sustain a high end computer. It has dual 12V rail capacity, flex force cabling to hide the silver modular cables, and X-Connect technology to limit the amount of cables used in your comptuer. This equates to better airflow which also means lower temperatures. This in my book is a win win situation.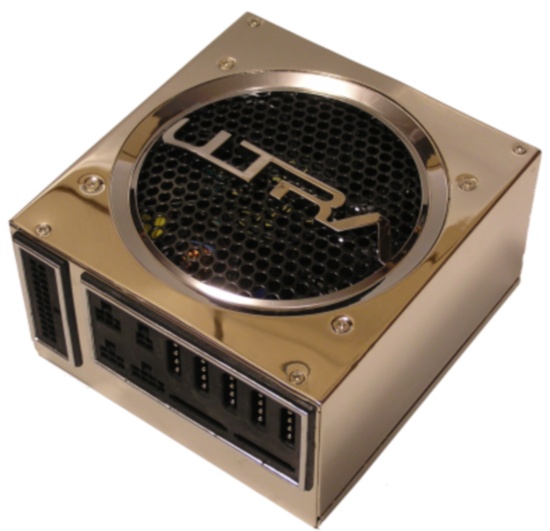 Compliments of Ultra Products Website…
Ultra Products is a global, technology-solutions provider with headquarters in Fletcher, Ohio. The company strives to offer a wide range of solutions, products and services all with a common thread: Innovation, value and quality.

It is Ultra's mission to be the best provider of technology-solutions in the global market. By offering superior, innovative products and ensuring a high level of customer service, Ultra guarantees its customers receive an exceptional value in everything they do.
 
 
Innovative and Quality Products
Ultra Products is constantly monitoring industry developments to guarantee the product lines are up-to-date with the latest innovations; products are manufactured and engineered to exceed customer application requirements. Ultra currently offers: case fans and lights, CPU designer cases, DVD products, hard drive coolers, media drives, complete memory solutions, memory coolers and power supplies.  
 
Extensive Service Offerings
Ultra Products constantly searches for opportunities to grow and to improve its services to meet the customer's changing needs. Customer service does not end but begins with the sale and Ultra's relationship with the customer continues to build from there.  
 
The Ultra Advantage! 
To ensure your complete satisfaction, all Ultra Power Supplies and Cases now carry a three-year warranty that they will be free from defects in materials or workmanship. In addition, that warranty can be upgraded to a LIFETIME warranty by simply registering online for the Ultra Advantage. The incomparable Ultra Advantage provides the most comprehensive warranty coverage possible. If you opt for the Ultra Advantage, all power supplies, cases and memory products are protected by our Lifetime Warranty, upgraded from three year. Under Ultra Advantage, all our other products are upgraded from the standard one-year to 3-year coverage! No other company delivers a consumer care package that can top ours. At Ultra, customer service is our most important mission. That's why every Ultra product must meet the highest industry standards for quality and reliability. And our warranty program is second to none.  
 
 
Corporate Values
Ultra's reputation is critical to the continued growth and success of the company. From top to bottom, every Ultra Products employee is trained to treat its partners in the same courteous and professional manner as Ultra wishes to be treated.

Ultra Products will continue to design exclusive, breakthrough add-ons and components that make end users' computing experience more exciting and enjoyable! 
FEATURES & SPECIFICATIONS
Features
Supports AMD and Intel Motherboards
NVIDIA® SLI™ Ready
Low Acoustic Noise
120mm Fan
Meets ATX Version 2.2, v1.3, and ATX 12V Version 2.2 Specifications
Short Circuit Protection
In-Rush Current Protection
Thermal Overload Cutoff Protection
MTBF > 100,000 Hours at Full Load, 110VAC and 25°C Ambient Condition
FCC and UL Recognized
Dual Rail Technology,
"Specially developed for extreme gaming rigs! This 750-watt X2-Extreme Edition features Dual Rail Technology. The X2's critical 12V power are divided into two separate rails. This distributes cleaner power to your CPU, offering better stability and greater overclocking potential. You'll get phenomenal system performance with the this 750-watt X2-Extreme Edition!"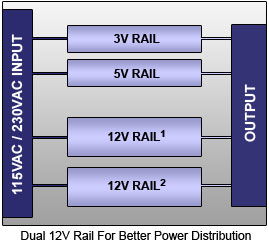 Flexforce Cables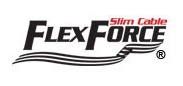 FlexForce Cables are designed to be easily routed and hidden within your case.
Special design promotes easy cable management and 30% better airflow than ordinary cables by easily routing cable under the motherboard, behind drive bays, etc.
Cables are dressed in a sleek looking titanium like finish.
 X-Connect
"If you're familiar with the X-Connect (1st Generation) you know that it's the world's first completely modular design. That means you only have to connect the cables you need. This leaves your system's airflow unimpeded by clunky, chunky air stifling cables. The end result? Airflow that cools and protects your precious components. This born-to-be-modded power supply goes several steps beyond its award-winning predecessors. The Ultra 750-watt titanium finish X2-Extreme Eddition features FlexForce technology, which delivers easy cable routing while remaining hidden within your case. FlexForce's special design allows air to travel 30-percent more effectively than standard cables. This results in a quantum leap in performance. Plus the 750-Watt X2-Extreme Edition dresses its cables in a sleek, titanium UV reactive finish." 
Being able to connect only the cables you need does make for a much cleaner case. I can also see how it would increase airflow. I have my cables positioned behind the hard drive bays out of site and out of the way of airflow. The cables are form fitting which helps make them fit snuggly around things in the case. 
Specifications
AC INPUT

115V/230V – 60/50Hz

MAX OUTPUT


+5V

+3.3V

+12V1

+12v2

-12V

+5VSB

CURRENT


28A

24A

25A

25A

0.8A

2.5A

750W

Max


Combined


Watts

160W

600W

9.6W

12.5W

728W

22W

750W
Min – Max Output Current

Output Voltage

Min(A)

Max(A)

+5V

0.3

28

+3.3V

0.5

25

+12V1

1

25

+12V2

1

25

-12V

0

0.8

+5VSB

0

2.5
General Specifications

Voltage Range

115 – 230 VAC

Max Current at 115VAC(RMS)

11.5A

Max Current at 230VAC(RMS)

6.5A

Frequency

50Hz ~ 60Hz

Power Efficiency

75%(max.) at typical load

Ambient Operating Temperature

+10° to +50° Celsius

Ambient Operating Humidity

To 85%

Ambient Storage Temperature

-40° to +70° Celsius

Ambient Storage Humidity

To 95%

Mean Time Between Failure(MTBF)

100,000 hours @ 25° Celsius

Safety Agency Approvals

UL 1950, IEC 60950, FCC Class B

Dimensions

(L) 6.14″ x (W) 5.90″ x (H) 3.35″

Weight

6 lbs.
CLOSER LOOK: PACKAGING & CONTENTS
Packaging
The box came to me a little bit banged up but still in good shape. Contents is what matters anyway. I think the package delivery guy could have drop kicked it and it would have been alright. The power supply comes in a sturdy box with yet another box inside to give it even more stoutness. I thought it was a smart design. Your purchase, loosly wrapped in a box for anyone to shake around, is never good. The second box contains all the accessories one would need to get this PSU up and running. The PSU itself was wrapped with styrofoam blocks to add stability and to resolve the extra space that was not being used.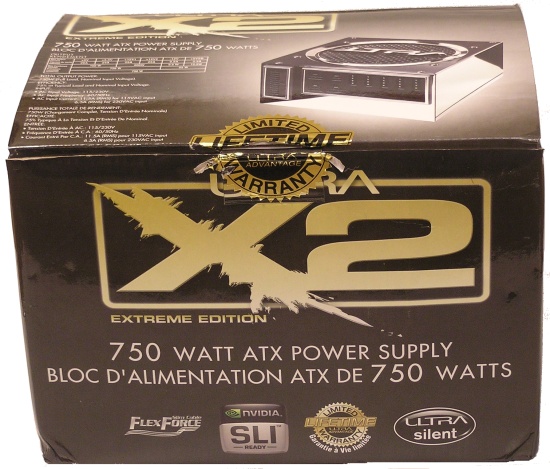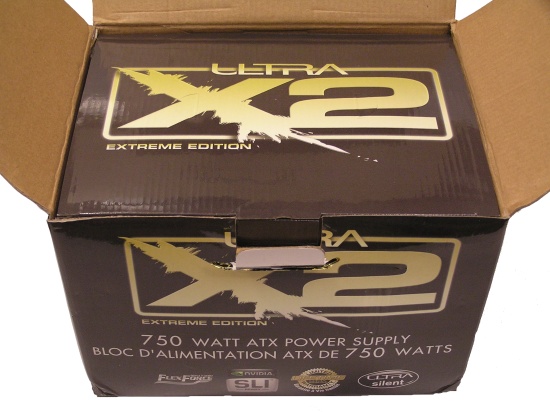 Contents
There are two models of this PSU. The difference is lights and UV cables. The ULT40122 model comes with cables that glow under UV light. The PSU also lights up. The model under review ULT40121, is sans UV which is also $10 cheaper. There are thirteen cable in the bundle, fourteen if you include the power cable which was black, not UV. The one thing that was not included in this that I think would have made this a "All that and a bag of Chips" PSU would have been an 8 pin connector for PCI-E. The cables are listed below…
| | | |
| --- | --- | --- |
| Qty | Cable Description | Length(inches) |
| 1 | 20/24 Pin Motherboard Connector | 19 |
| 1 | 4 Pin +12V Motherboard Connector | 19 |
| 2 | 6 Pin PCI-Express Connectors | 24 |
| 1 | 5 Pin SATA Power Cable | 21.5 |
| 1 | 4 Pin Power Cable | 25 |
| 1 | 4 Pin Power Cable | 7.5 |
| 1 | 4 Pin Power Cable with Floppy power connector | 18 |
| 1 | 8 Pin EPS Motherboard Power Cable | 19 |
| 1 | Y Cable with 2 5 Pin SATA Connectors | 21.5 |
| 2 | Y Cable with two 4-Pin Connectors | 19 |
| 1 | 12.5″ 4 Pin Power Cable with 3 cooling fan connectors | 12.5 |
| 1 | 4 Pin Power Cable with Floppy power connector | 3.5 |
Ultra came up with an interesting and innovative way to mold the cabling to fit better in cases. They call it FlexForce Slim Cable. Personally, I love the cables. They are very easy to form around places in the case and can usually stay where you put them once you bend them. The cables can, with out much effort, be hidden in places where you can't see them making the case not only look clean but also improve airflow which in turn improves temperatures. Love it!!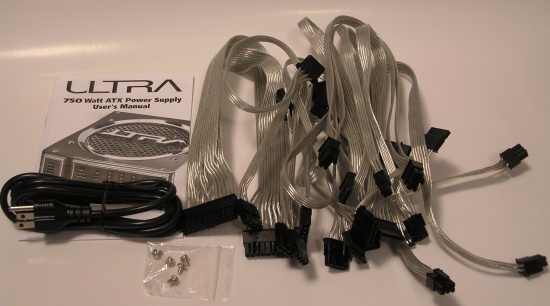 Now for the 750W X2 Extreme. Does it not look like a mirror, just like I said earlier. It has a shiny mirror like finish, polished to the point of reflection finish that, although very sleek, does carry the burden of fingerprints and scratches. Wear white gloves when installing because that will be the only way you will get away with not tarnishing the perfect finish. I thought it would be a big burden at first but once I got the PSU in and cleaned up it looked very nice. The second thought I had was, "What do I care, no one is going to see this anyways." It's the enthusiast in me I guess. The interior of the PSU was also very clean and tidy. Everything looked like it belonged in place. It is a very well planned out design. It comes with a 120 mm fan. I have to say it is one of the quieter fans I have heard and had in a PSU.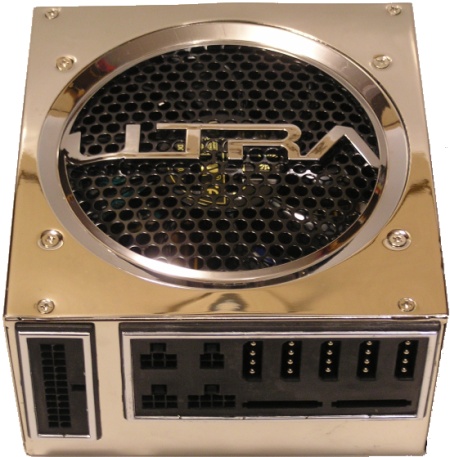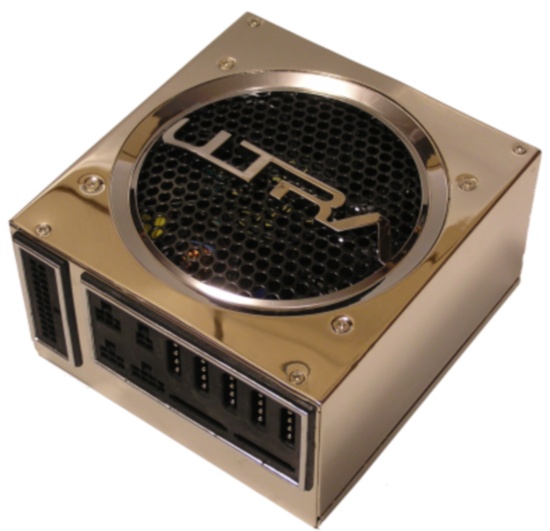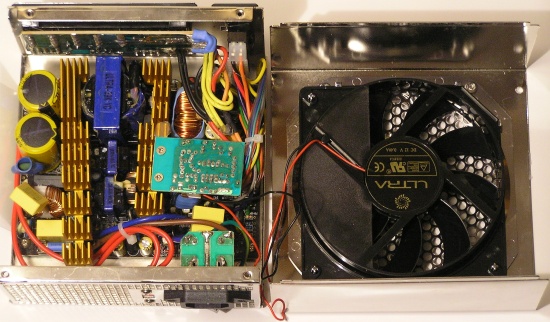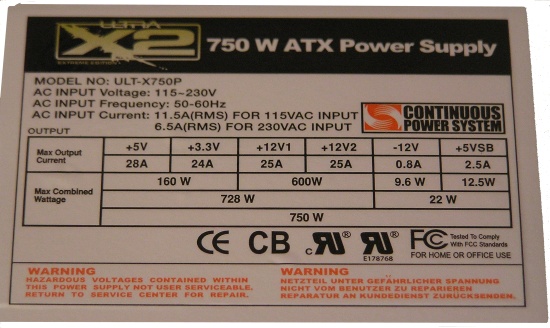 TESTING
Test Platform

Processor

Intel E4300 Core 2 Duo at 1.8GHz and OC'd to 3.2GHz

Motherboard

Memory

G.SKILL 2GB (2 x 1GB) 240-Pin DDR2 SDRAM DDR2 800 (PC2 6400)

Drive(s)

Western Digital Caviar SE16 250GB (WD2500KS-00MJB0)

Graphics

Visiontek HD2600 XT  256mb PCIE

Cooling

ZALMAN CNPS9500 LED 92mm 2 Ball Cooling Fan with Heatsink

Power Supply

Ultra 750W X2 Extreme Titanium

Display

Dell 2007WFP

Case

NZXT HUSH

Operating System

Windows XP Professional SP2
Test Methodology
Unfortunately this system hardly touched the capacity that the 750W X2 Extreme has to offer. I maxxed everything that I could to try and put a dent in it to no avail. With that said, I will focus on the stability of this unit, which happens to be exceptional. This PSU has been in my case for more than a week now and has worked great. I have used the pc during this time for surfing the web, burning dvds, rendering videos, and lots of hardcore gaming. Some of this was done all at the same time to put the system mentioned above through as much as possible. There was also a couple days where I left it to idle to record idle wattages also.
Test Results
Test Results

Voltage Parameter

Idle

Load

+3.3V

+3.31

+3.31

+5V

+5.05

+5.04

+12V

+12.00

+12.02
The 750W X2 Extreme did a great job at keeping well with in the 5% fluctuation that is allowed with the power supply. Keeping the fluctuations so small means more efficiency and better and longer use of the PSU. We at Bjorn3D couldn't ask for better results from the PSU and I am very pleased. The fluctuation may change with the amount of wattage you throw at it but I doubt it. I was only able to contribute a whopping 196 watts at full load which of course is no where near what 750W X2 Extreme can handle.
Conclusion
Bjorn3D has been the place to be for power supplies this past year. It has been a great opportunity as we get to tell you, our viewers, the experiences we have had with them. Having been through all these different products gives us the edge and experience needed to tell you truthfully which ones are the good seeds versus the bad seeds. The Ultra 750W X2 Extreme has definitely been a good seed. It has a lot to offer and a lot to give. 
Cable management is a very important part of an enthusiasts case. It needs to look good, almost as a status symbol. The FlexForce cables make that easy. The ability to bend a cable and have it stay and look good, for that matter, is important. Having dual rails in a power supply is also important for better, cleaner power to the CPU.
Bjorn3D.com has been very impressed with Ultra Products in the past and we are pleased to say we don't see that changing in the future. The 750W X2 Extreme has everything a person would need to insure that their box is up and running for a long time. I should mention the warranty for this product also. It comes with a 3 year warranty that will turn into a lifetime warranty if you register the product with Ultra. Altogether it's a great deal from a great company. This PSU will set you back $80 which I consider very cheap and well worth it. It has a great price, great design, and is very stable. I would consider the Ultra 750W X2 Extreme Titanium a keeper. The only draw back is the lack of the 8 pin connector for the PCI-E card that may need one. Needless to say, I will probably keep this in my case for quite some time.
Pros:
+  750 watts is more than enough power
+  Dual +12V rail
+  Efficiency rating > 80%
+  Smaller than most other PSUs
+  Dual Core/Quad Core CPU ready
+  Flex Force® cables
+  Quiet operation
+  Lifetime Warranty 
Cons:
–  PCI-E 8 pin connector not part of the package
Final Score: 8.5 out of 10 and the Bjorn3D Seal of Approval.